Soft Landing Acceleration
Our 10-week US Soft Landing program is custom-made with insightful & inspiring learning sessions facilitated by industry experts, serial entrepreneurs, and investors. 
Gain access to our extensive network of serial entrepreneurs, industry experts, and corporate leaders who are all committed to your company's success. Our cohort companies work 1:1 with a Lead Mentor, along with 10-15 specialists, to design, iterate, and execute their US Roadmap and G2M strategies.
Build and refine your go-to-market strategy with the help of NYC's top industry experts. Develop, adapt, and test your assets, and get in the room with the people who are going to help you take your business to the next level.
Develop your advisor and mentor network and integrate seamlessly into a network of NYC's most influential entrepreneurs, investors, and business leaders.
Depending on your startup's stage and size, you will be selected for either our growth-stage or early-stage track. Both programs run in tandem, with a targeted curriculum and 1:1 support dictated by each startup's unique needs and roadmap.
Program orientation, US set-up, and foundational learning sessions.
Adapting your story, G2M strategy, and assets for the US market.
Emphasis on warm introductions to potential clients, partners and investors.
Over the course of these intensive 10 weeks, you can expect to:
Collaborate with, and receive product feedback from, senior executives from VCs and Fortune 500 companies
Leverage WEVE's 600+ mentor network of industry experts and serial entrepreneurs.
Pitch to and network with potential investors and decision makers from top VCs
Participate in weekly workshops and learning sessions facilitated by industry experts
If selected, at least one founder of the company must commit to participating regularly in the program. While all group sessions and workshops are optional, it is imperative that at least one founder attends the weekly 1-hour Lead Mentor meeting and any subsequent 1:1 investor and/or BD meetings.
We are looking early and growth-stage international start-ups looking to expand and scale their company in the US market. We are industry agnostic, and open to companies from a wide range of industry verticals.

Average Funding: Bootstrapped – Seed
Average Revenue: $500K-$3M
Team: Minimum of 5 employees and ability to dedicate at least 1 founder to participate in the New York City program
Top Industries: Retail, Media, Advertising, EdTech, FinTech, AR/VR, ML and AI, Enterprise Solutions, B2C, consumer products, B2B SaaS, HR Tech, Health Tech, Food Tech, Travel Tech, Fashion Tech, Ecommerce, Smart Cities, Property Tech, InsurTech

Average Funding: Pre or Post Series A
Average Revenue: $3M-$10M
Team: Minimum 15 employees and ability to dedicate 1-2 C-level executives to participation in the program located in New York City
Top Industries: Retail, Media, Advertising, EdTech, FinTech, AR/VR, ML and AI, Enterprise Solutions, B2B SaaS, HR Tech, Health Tech, Food Tech, Fashion Tech, Property Tech, InsurTech

Al Gerrie
NUMA offers revenue-generating startups a clear path to success via US expansion, backed up by a wealth of practical solutions, contacts and knowledge about US market entry that is well planned and executed throughout.
Matthias Farwick
"We received the right amount of mentorship and an amazing network that cut our time to establish our US entity in half!"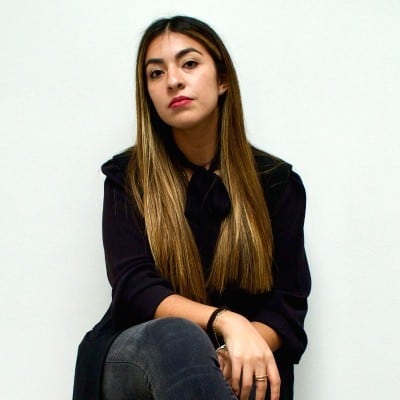 Melina Cruz
"The WEVE program was amazing for us. We had the chance to be with other companies aiming to expand into the US and got amazing inside information for the growth of our company. The mentors were top level and we still have a strong bond with the WEVE team"